A spectre is haunting the packaging industry – the spectre of digitalisation, and Packform aims to give this phantom form by bringing efficiency and transparency to the packaging industry.
Packform is a new end-to-end technology platform that aims to change the way packaging supply and demand is managed and sold. It operates as an open marketplace and speeds up the procurement and delivery process.
Packform is led by Melbourne-based entrepreneur Philip Weinman, who has joined forces with former Deloitte partner and founder of Deloitte Digital, Peter Williams, and former vice-president of US-based Landsberg Orora, Preston Geeting.
Weinman said Packform is a transparent, online packaging-supplier marketplace. Suppliers can bid on contracts, customers can buy packaging directly from suppliers, and dealers can compare and action quotes from multiple suppliers to secure the best price for their customers.
"Until now, suppliers have been struggling to meet the demands of businesses needing their services," he said.
"On the flip side, the businesses needing packaging suppliers are frustrated. Packform saves both parties time and money dealing with multiple supply chains, delays, cost inefficiency and disappointed customers."
Geeting said, to date, the packaging industry has been largely insulated from technology advancement.
"Packform technology brings packaging into the 21st century while offering a new career advantage to salespeople operating in the packaging business," he said.
In an interview with PKN, Weinman said Packform currently has 560 live suppliers transacting on a regular basis and a further 220 who are intermittent. The platform has been live for about six months in the US and the UK, and is "about to get going in Australia", Weinman said.
Williams told PKN in developing Packform, the team saw a lack of transparency in the packaging industry that could be remedied with a digital solution.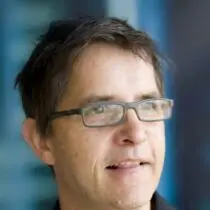 There is so much friction in the industry, in terms of people trying to find information," he said.
"There's no digital platforms out there that can help customers, that can help the brokers, the dealers and the sales people, and also the suppliers."
Williams said Packform's goal is to disrupt the packaging industry.
"It's all about information flow. I expect to look at my bank in my pocket, and my calendar, my email, everything, but with packaging, you can't," he said.
"With Packform, I've got a complete packaging solution in my pocket. If I need to know where a shipment is, I can find out. If I need help with something, it's a simple phone call away. I don't have to wait weeks for quotes, or chase invoices. The whole digital way of doing things where we expect everything to be as simple as operating an iPhone, that's the focus that we've got – we make it easy for everyone."
Weinman said an example of how Packform works could be seen in the UK, where they donated the technology to a non-profit organisation that helps supply PPE to the NHS, the Scrub and Face Protection Hub.
"In our system we have mapping where you can see every supplier for any product anywhere in the word, in relation to you," he said.
"The charity that we donated it to is going straight to, in this case, Turkey. They've got 30 suppliers in Turkey. Rather than one, you've got all 30. This can help prevent price gouging, as well. In our system, every time the charity needs to buy 10 gowns or 10,000 gowns, they can go to all 30 suppliers and it's a bidding situation for each order."
Published: 21 May 2020 by Packaging News (PKN) [Author: Ian Ackerman]