Serial entrepreneur Philip Weinman and Deloitte Digital founder Peter Williams have joined forces to create an online packaging marketplace, which has exceeded $17 million in revenue in its first eight months.
Packform is a two-sided marketplace that connects businesses and packaging makers to speed up the procurement process and give businesses the ability to source and design custom packaging themselves.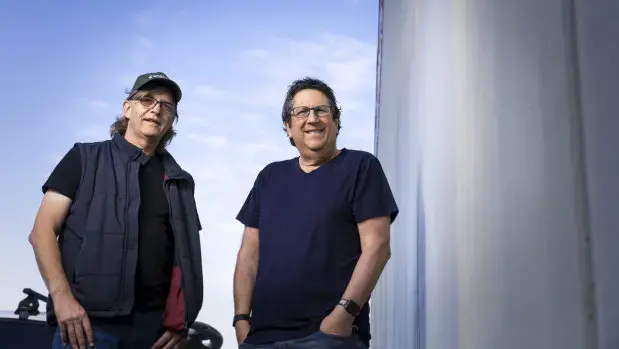 The pair worked with former vice-president of US-based custom packaging business Landsberg Orora Preston Geeting to create Packform, which is based on a bidding system, where suppliers put forward their best offers.
The marketplace has already expanded to offer deals on things such as office supplies, including hand sanitiser, standard packing boxes, shrink wrap and toilet paper.
Mr Weinman, who was also behind businesses such as Locomote, HiSoft, corporate travel management company Plan B and investment firm Deasil, told The Australian Financial Review he came out of retirement to start the business because he knew the industry was due for a change.
"When I first went into business I was running a packaging distributor in the early 1980s. Back then I realised I needed a computer to run it … I created some software to run it and that became HiSoft," he said.
"Now, I realised the packaging market hadn't changed in 40 years. It's such an old industry and I thought this is crazy … they were relying on three levels of salespeople. We're giving businesses a structure where each time they want to buy something, there's a competitive landscape and suppliers can log in and give a quote."
I have a thing with Australian tech. I think too many companies float and do their growing in public.
— Peter Williams
The company has been largely self-funded to date. In June last year, before launching, it had achieved a valuation of US$60 million. Now, it's already profitable and forecasts $100 million in revenue in 2021.
Rather than launching in Australia, the Melbourne-based start-up decided to tackle the US market first because there were more packaging companies.
"In Australia, there are two main manufacturers of [card]board. It's not competitive … and the market is pretty small and closed," Mr Weinman said.
"In the US, in California, you can find 200 suppliers of anything. Same in the UK and Germany too. But we're still running the whole company from Melbourne, with only three employees in the US."
The entrepreneurs pulled together a team of 38 people from Mr Weinman's most recent former companies – Locomote and Plan B.
Change of plans
The pair had planned to launch in Australia following the US, but changed plans and went to the UK during COVID-19, donating its technology to a local charity to help it source more personal protective equipment from global suppliers during the pandemic.
Because of the lack of competition in the local packaging supply market, Packform intends to tackle its Australian expansion differently and sell a software-as-a-service product to companies, which can integrate its sourcing technology into their enterprise resource planning systems.
Mr Williams, who still works part-time at Deloitte, said the biggest debate he and Mr Weinman were having at the moment was on the future of the company – specifically, whether to list on the stock exchange or not.
"I have a thing with Australian tech. I think too many companies float and do their growing in public," he said.
"I always say to start-ups, the longer you can avoid taking external money, the longer you can control your own destiny.
"So far we've kept it really close with our original group of investors and no external money. My sense is let's keep scaling, keep getting dealers on and then go into new geographies, keep learning, but maintain our momentum and keep it fun."
On the other hand, Mr Weinman admits he tends to sell out early.
"From my perspective, we want to grow really fast now because one, we can; two, we have the ability; and three, even if we go public we don't have to sell a lot of the company. Then, we will be able to go from where we are to $500 million turnover quickly, with little structural change.
"The advisory board is split 50-50. But we're enjoying ourselves and I don't need to sell."
Yolanda Redrup writes on technology from our Melbourne newsroom.
Published: 22 June by The Australian Financial Review