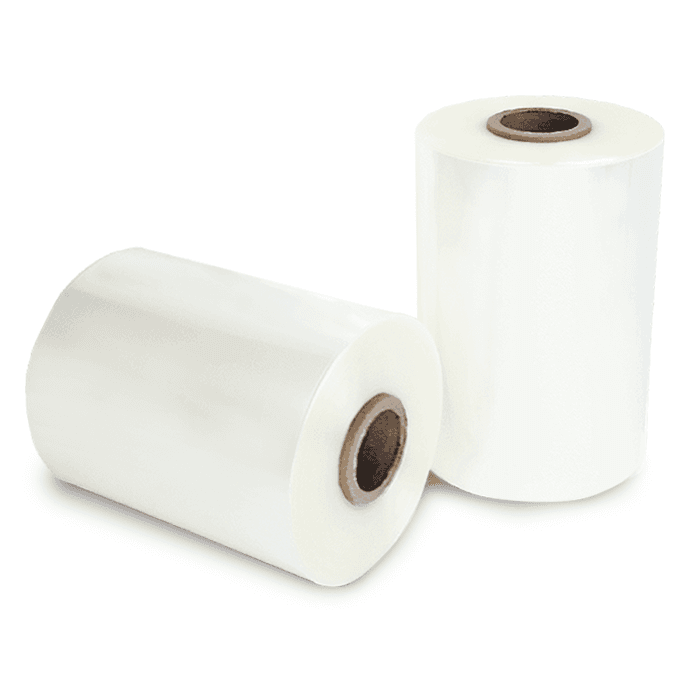 Flat Non-Perforated Shrink Film
A stock Flat Non-Perforated Shrink Film is a type of packaging film that is not folded and does not have pre-made perforations.
Single Layer: The film is a single flat layer without any folds or creases.
Continuous Roll: It comes in the form of a continuous roll, allowing for customized cutting and sizing.
Heat Shrinkability: When heat is applied, the film shrinks tightly around the packaged items, conforming to their shape for secure packaging.
Inside Dimensions

(W × L)

Additional Information
Product Details

3.15

"

×

1640.42

(feet)

---

1 product option

---

8

"

×

12

(feet)

---

1 product option

---

8

"

×

2500

(feet)

---

1 product option

---

8

"

×

4370

(feet)

---

1 product option

---

10

"

×

3500

(feet)

---

2 product options

---

10

"

×

5000

(feet)

---

1 product option

---

12

"

×

2000

(feet)

---

1 product option

---

12

"

×

3500

(feet)

---

1 product option

---

12

"

×

4375

(feet)

---

1 product option

---

12

"

×

5000

(feet)

---

1 product option

---

12

"

×

6250

(feet)

---

1 product option

---

14

"

×

4375

(feet)

---

1 product option

---

14

"

×

5830

(feet)

---

1 product option

---

16

"

×

2000

(feet)

---

1 product option

---

16

"

×

2500

(feet)

---

1 product option

---

16

"

×

2620

(feet)

---

1 product option

---

16

"

×

4350

(feet)

---

1 product option

---

16

"

×

4375

(feet)

---

1 product option

---

16

"

×

5830

(feet)

---

1 product option

---

18

"

×

2000

(feet)

---

1 product option

---

18

"

×

2500

(feet)

---

1 product option

---

18

"

×

3500

(feet)

---

1 product option

---

18

"

×

10500

(feet)

---

1 product option

---

20

"

×

1750

(feet)

---

1 product option

---

21

"

×

1550

(feet)

---

1 product option

---
Can't find what you need? Don't worry! we have custom packaging